High End Personal Training
High End Personal Training
GET INTO PEAK CONDITION WITH 1-2-1 SESSIONS
If you require a more one-to-one level of service, then High End Personal Training is for you – with a training and diet plan that covers all the bases.
Starting at your core and working outwards, I will create a fitness and nutrition regime tailored to your strengths and weaknesses.
This makes sure the results are remarkable but completely achievable.
The first step is to record those all important numbers – your weight and height. I'll then sit down with you and discuss your calorie intake and put together a SGUT plan based around your goals. Then the hard work begins, but don't worry – I'm with you every step of the way, pushing and supporting you to ensure that you get the results you want.
Minimum term 12 weeks.
 You've got what it takes.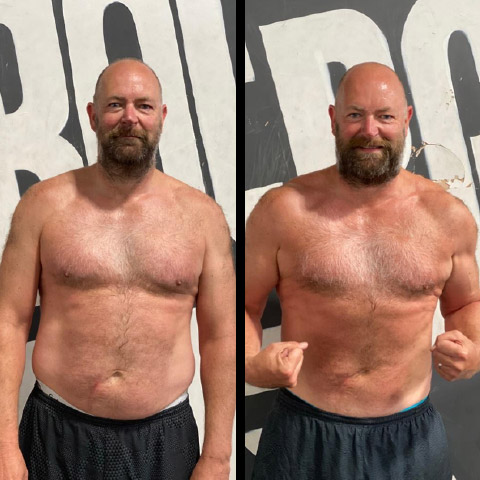 HIGH END PERSONAL TRAINING
"I have worked with Sol Gilbert for 7 years, Sol has coached through two Boxing matches which I was successful in. Through Lockdown 1.0 when the gyms had to close (Thanks Boris) Sol adapted the training to coach me through Zoom and put me on the 21 day Cleanse, Which was great as I was starting to eat and drink my way through the house."
Richard Skerritt
Results
Body Fat: -7.8kg
Metabolic Age: -6 years
Muscle Mass: +3kg
Plank time (Min): Start 2.20 – Finished 5.45
PERSONAL TRAINING LOCATION
For 1-2-1 sessions we train at my gym. If you are not local to the area then I can still train you online with my other services.
Underground Gym
8 Camden St
Portslade
BN41 1AW
United Kingdom
21 Day Cleanse
TAKE THE CHALLENGE!
The 21 day cleanse is based upon cutting edge nutrition strategies designed to cleanse the whole body of unwanted toxins, melt unwanted body fat, and sculpt your body in a fun interactive, team environment.
Semi-Private Personal Training
WORKOUT WITH FRIENDS
Prefer to workout with friends or in a small group? Semi Private Personal Training is for you.
Group Personal Training
(INNER CIRCLE)
With over 40+ sessions per month and access to the On-demand section you will never be without a workout again.
Find me on social media channels for loads inspiration and motivation!