Say hello to our team, some you may have met already, some not…
Ethan Gilbert
Bootcamp / Accountability Coach
Ethan is a Gilbert through and through, do not be fooled by his angelic looks, he has grown up in the Gym and is a young amateur boxer who holds eight straight wins.
Being a part of ZT Fight Skool from the age of three-years old he has a great understanding of what it takes to push past comfort zones.
His passion is coaching people, whether it's one-2-one or in a group, he will definitely get you working at your optimal level.
Ethan is also available for 1-2-1 coaching priced at £300 for 10 sessions.
To Book email ethan@solgilbert.com
Alexa Vandeelen
Virtual / Accountability coach
Hello hello, I am Alexa a virtual coach at SGUT, I am also based at Underground Gym in Tunbridge Wells. You will catch me on the WhatsApp channel and I love to add a little video now and again. I am live to your location on Monday, Weds, Friday at 7.15am. Can't wait to see you all then!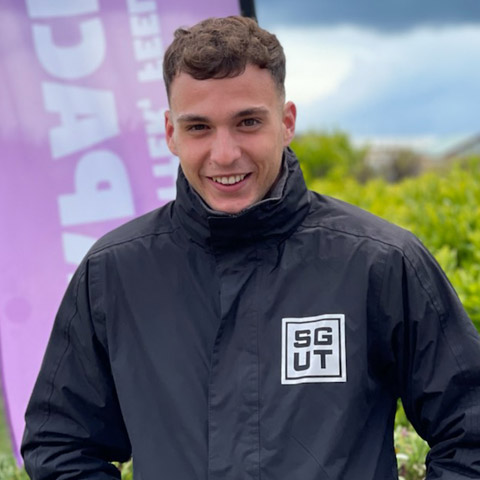 Lucca Bigg
Run Coach
I started running 3 years ago, and have surrounded myself with an elite training group here in Brighton that push me everyday. Training with the best makes you realise what it takes to reach your goals, excited for the future and what is to come.
I love coaching the sgut team! There's nothing better than helping others meet their fitness goals and PB's.
My advice to anyone that is new is just keep turning up, consistency is key.
Find me on social media channels for loads inspiration and motivation!