Join me on my various channels to help you along the way and keep you motivated!
Get started with my fantastic e-book to get you in the right direction, packed with tips on nutrition it's a fantastic reference to start you on your health journey.
Know where you're at by checking your vitals with just a few details and instant results
Lots and lots of videos with motivation, workouts, tips and nutritional advice…
With the SGUT app you get loads of help, educational items and motivation all in one place – and it's all for FREE!
(Launching Soon)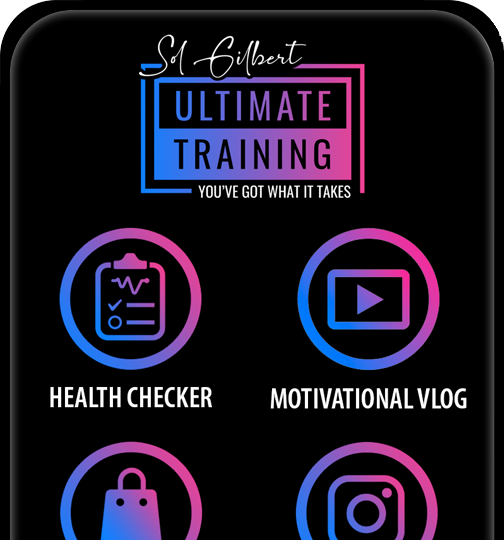 Get live virtual training, on-demand video, book sessions and view your training schedule in the palm of your hand – sign up now!
Search 'Quoox' in your app store
Find and download both the apps via the App Store or Google Play

GET MOTIVATED WITH INSTAGRAM!
Find me on social media channels for loads inspiration and motivation!