Please check your email for your Health Check Results
21 DAY CLEANSE
GET YOUR BODY BACK IN 21 DAYS!!
In this fast-paced training regime we strip everything back and give your body exactly what it needs. You'll sweat, destroy calories, build muscle and the best part is you will have fun doing it.
SEMI-PRIVATE PERSONAL TRAINING!
PREFER TO WORKOUT WITH FRIENDS OR IN A SMALL GROUP?
Semi Private Personal Training is for you. Within the group session you will be coached on your technique and guided through a series of workouts that will deliver on every level.
Group Personal Training
TRAIN WTHIN OUR 'INNER CIRCLE'
Within the Inner Circle you will be training in a group of likeminded members, Our aim is make every session fun and unique.
With over 40+ sessions per month and access to the On-demand section you will never be without a workout again.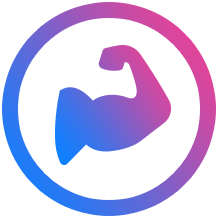 High End Personal Training
TRAIN WTHIN OUR 'INNER CIRCLE'
If you require a more one 2 one level of service then High End Personal Training is for you, With a training and diet plan that covers all the bases.
CORPORATE PERSONAL TRAINING
A HEALTHY TEAM IS A MORE PRODUCTIVE TEAM!
With our Zoomed based workouts you can have the whole team working out and back to their desks before the lunch break has finished. Studies show that employees are more likely to be on the job and performing well when they are in optimal health.
Find me on social media channels for loads inspiration and motivation!